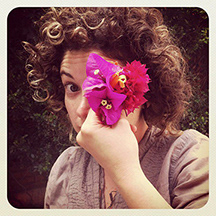 ​​​​​​​
CATALINA
AUSIN
WAS BORN IN THE COLORFUL MEXICAN CITY OF GUADALAJARA. CATALINA DEVELOPED AN EYE FOR PHOTOGRAPHY AT AN EARLY AGE WHILE LIVING IN MEXICO AND SPENT HER FREE TIME EXPERIMENTING WITH AN SLR 35MM CAMERA AND AN OLD FISHER PRICE TOY PXL 2000 CAMCORDER. HER PASSION FOR CREATING IMAGES LED HER TO STUDY CINEMATOGRAPHY AT THE USC SCHOOL OF CINEMATIC ARTS IN LOS ANGELES, AND AT FAMU,
FILM
AND TELEVISION SCHOOL OF THE ACADEMY OF PERFORMING ARTS IN PRAGUE, CZECH REPUBLIC.
CATALINA FREELANCES AS A CINEMATOGRAPHER AND HAS SHOT AN ARRAY OF NARRATIVE AND DOCUMENTARY FEATURE FILMS, MUSIC VIDEOS, COMMERCIALS AND EXPERIMENTAL ART FILMS. HER WORK HAS SCREENED AT SOUTH BY SOUTHWEST, FESTIVAL INTERNATIONAL DU FILM PANAFRICAIN IN CANNES, LA FILM FESTIVAL: PROJECT INVOLVE, AND ATLANTA FILM FESTIVAL, AMONGST OTHERS. SHE HAS COLLABORATED ON PRODUCTIONS FOR LIONSGATE, PARAMOUNT, IFC FIRST TAKE, WEINSTEIN COMPANY, NATIONAL GEOGRAPHIC, DISNEY, DISCOVERY HEALTH, THE LEARNING CHANNEL, THE TRAVEL CHANNEL, BRAVE NEW FILMS, BROADGREEN PICTURES, NETFLIX, AND FILM INDEPENDENT AMONGST OTHERS.
CATALINA SHARES HER PASSION BY MENTORING STUDENTS IN FILMMAKING. SHE HAS TAUGHT AT ROBERT ZEMECKIS CENTER FOR DIGITAL ARTS THROUGH USC, NEW YORK FILM ACADEMY AT UNIVERSAL STUDIOS, AND AT NON-PROFITS: LIVE ARTS GROUP, GIGNIKS, MARY PICKFORD INSTITUTE FOR FILM EDUCATION,
THE MOBILE FILM CLASSROOM
AND
THE CHIAPAS PHOTOGRAPHY PROJECT
, WHERE SHE TAUGHT PHOTOGRAPHY TO INDIGENOUS MAYANS IN SAN CRISTOBAL DE LAS CASAS, CHIAPAS. SHE HAS BEEN CLOSELY COLLABORATING WITH INDIGENOUS COMMUNITIES AND DOCUMENTING THEIR ANCIENT WISDOM FOR SEVERAL YEARS, BOTH WITH DIDACTIC DOCUMENTATION WITH STUDENTS IN CHIAPAS THROUGH THE
"ECO-MAYA" PROJECT
AND AS A DOCUMENTARIAN OF MAYAN ELDERS IN THE LACANDON JUNGLE ON A FEATURE LENGTH DOCUMENTARY EL SENDERO DEL JAGUAR (THE JAGUAR'S JOURNEY).
CATALINA IS BILINGUAL & BICULTURAL, HAVING MEXICAN ROOTS AND AN AMERICAN EDUCATION, WHICH PROVIDES HER WITH A WIDER SOCIAL AND CULTURAL PERSPECTIVE. AS A CINEMATOGRAPHER, SHE CHOOSES TO COLLABORATE ON PROJECTS THAT PROVIDE A SOCIAL, CULTURAL AND/OR SPIRITUAL AWAKENING OF CONSCIOUSNESS.